Blessing a Preschool: Senior Project

July 6, 2020

"I took half of the 8th grade class to a Lahu village about one and a half hours from CRICS. Pii Lynchee's mother in law runs a preschool for kids in need in that village. For a day, we worked

[Read More...]

Appreciating Nature: Senior Project

July 2, 2020

"I went to Baan Jambon School which is around 40 minutes drive from CRICS to plant mango trees and make a small garden. Having trees and a small garden can help the students appreciate the

[Read More...]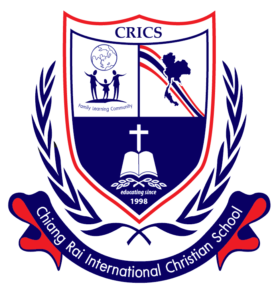 A family learning community since 1998, Chiang Rai International Christian School (CRICS) exists to serve the servant in Northern Thailand by providing quality, innovative, affordable, family-oriented, English Christian Education. For Christians around the world who want to be a part of building the Kingdom of God in Thailand, CRICS is an excellent place to serve as a teacher or to support by prayer and giving.