End of Year Giving Opportunity

December 20, 2019

As many CRICS alumni return to join family in Thailand, traveling from afar like those wisemen, CRICS teachers have a glimpse of how important a quality holistic education is to our Chiang Rai

[Read More...]

Thai Field Trip 2019

November 19, 2019

Over the course of two days the entire student body took a field trip to learn more about local northern Thai culture.

[Read More...]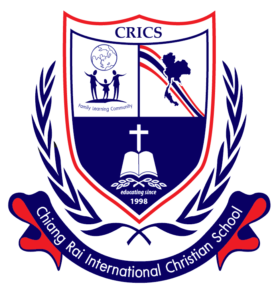 A family learning community since 1998, Chiang Rai International Christian School (CRICS) exists to serve the servant in Northern Thailand by providing quality, innovative, affordable, family-oriented, English Christian Education. For Christians around the world who want to be a part of building the Kingdom of God in Thailand, CRICS is an excellent place to serve as a teacher or to support by prayer and giving.