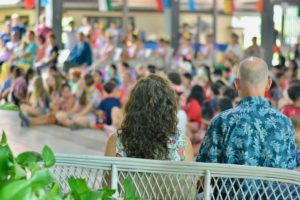 Dear Friends,
As we bid farewell to Brent & Julie Pennington, we cannot help but reflect on the tremendous impact they have had on the CRICS Community over the past 17 years. Throughout their time here, they have led our school community with wisdom, compassion, and an unwavering faith. Under their exceptional leadership, our school has grown in many ways, shaping not only the lives of our students but the broader Chiang Rai community as well.
In honor of The Pennington's legacy, we are launching a fundraising campaign to serve as a lasting tribute to their remarkable contributions to our school and provide support for important projects that align with their vision and values. Thanks to the incredible generosity of a group of anonymous donors, every Baht (or Dollar) you contribute will be matched up to 1 Million Baht ($30,000 USD) , effectively doubling the impact of your gift.
The Pennington Legacy Fund will be used benefit three key areas:
Auditorium Enclosure Fund: Our current open-air auditorium has served us fairly well over the years, but in times of dangerous air pollution or other extreme weather conditions it becomes impractical for use. This fund will help us to continue to make progress on enclosing the auditorium so it can be useful year-round and will help meet the needs of our growing school!
Teacher Recruitment & Retention Fund: Teachers are the lifeblood of our school! This fund provides financial resources to support recruiting and other incentives that help us attract and retain exceptional teachers who are committed to providing a transformative education experience for our students.
Land for the Future Fund: Recently, the CRICS Governing Board had the opportunity to secure some neighboring plots of land, giving us space to expand and accommodate the evolving needs of the community in the future. This fund will help us to complete payment for those purchases with minimal interruption to our normal operating expenses.
We invite you to join us in honoring Brent's & Julie's service and legacy by making a contribution to the Pennington Legacy Fund. Your support will make a tangible difference in the lives of our students, ensuring that the CRICS vision continues to thrive and flourish in the coming years.
To make a donation, please follow the links below. We are immensely grateful for any amount you can contribute, as every donation brings us closer to achieving our fundraising goal and working towards a better future at CRICS.
Please join us in praying for the Penningtons and CRICS as we begin this new season!
In His Care,
Lori Vernon
Interim Head of School (2023-24)
For Donors who live outside of Thailand, we are able to receive your donations via credit card and bank transfer through our partnership with Resourcing Christian Education (RCE) International.
All donations made through RCE are tax deductible for US residents.
* Select Fund: CRICS General Fund 29110
* Personal Note: Pennington Legacy Fund
For donors who live in Thailand, bank transfers are the easiest and most efficient way to send your donation. Please transfer using your mobile app or another preferred method. Please click the button below to let us know after you have sent a donation.
Bangkok Bank # 984-0-08618-6
Chiang Rai International Christian School (โรงเรียนคริสเตียนนานาชาติเชียงราย)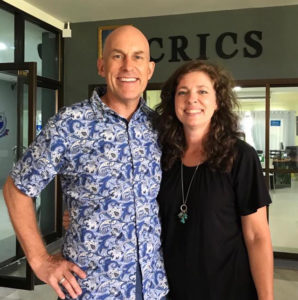 Send a Message to the Penningtons!
Please join the CRICS community in blessing the Penningtons as we send them on to their next chapter. Click below to send them an encouragement, blessings, or farewell greeting!