How does a family obey the call to serve in an area where there are no schooling options for their children? This question led missionary families to come together to teach their children and to create an English speaking learning community for children in the Chiang Rai area. The Family Learning Center started as a small co-op in 1998  with six children. The co-op steadily grew and moved from a rented room to a large house, to sharing space with a church (Baan Attitaan), then to an old hotel. These families stepped out in faith to begin a school that would enable missionaries to live together as a family long-term in Chiang Rai.
In 2007, the Christian Education Foundation of Thailand initiated the Chiang Rai International Christian School project with the goal of helping the school become a legally registered international school. During this process, the school community formed a school board, bought land and built a new school campus, and satisfied a list of other regulations for international schools in Thailand. In the fall of 2011, the buildings were completed, the entire school community moved to the new campus, and the registration process with the government of Thailand was finalized. In January 2012, the CRICS community hosted a Grand Opening ceremony to celebrate God's faithfulness.
Opened to the glory of God
On 20th January 2012
Chiang Rai International Christian School
"Serving the Servant"
CRICS became accredited in 2015 by the Western Association of Schools and Colleges (WASC), the Association of Christian Schools International (ACSI), and Thailand's Office for National Education Standards and Quality Assessment (ONESQA). CRICS was reaccredited in 2020.
Our campus was revisioned because a highway came through the edge of our property. Our new facilities now allow us to grow beyond 150 students.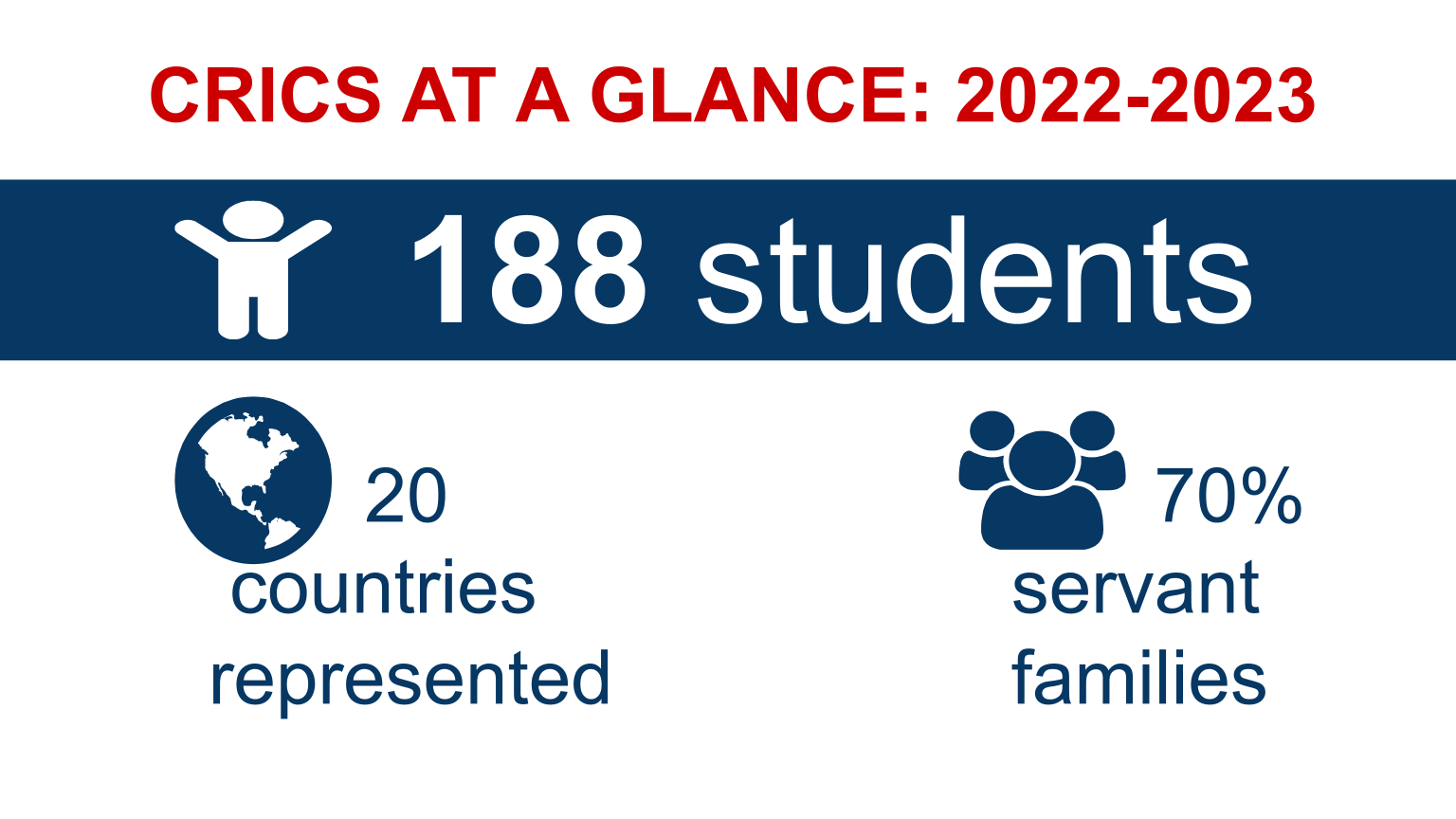 Because of God's abundant goodness, the hard work and dedication of the CRICS community, and the generous hearts of donors and supporters around the globe  "Serving the Servant" is a daily reality at CRICS. God gave his people this vision, and we continue to live by it today and into the future.
"Unless the Lord builds the house,
the builders labor in vain."
Psalm 127: 1
Chiang Rai International Christian School: Family Learning Community